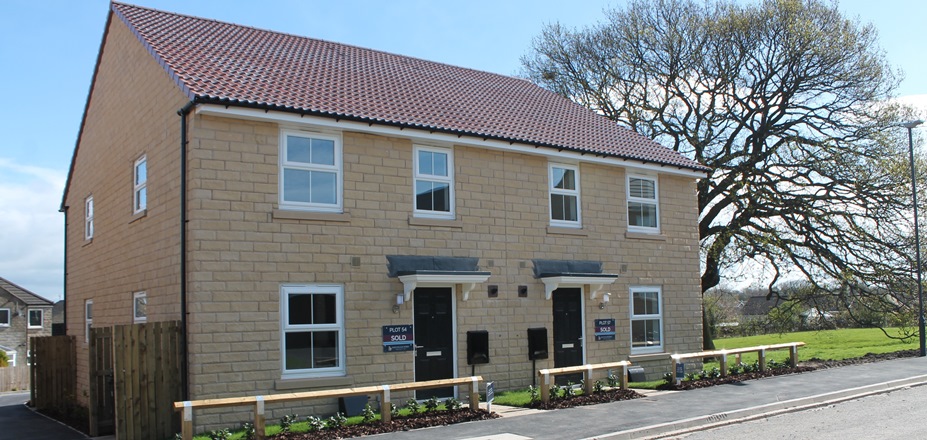 Welcome to Harrogate Housing Association
Helping you create a home near family & work
We are a small, but expanding, housing association who only operate in the Harrogate District.  We offer homes for rent and on a shared ownership basis.
With a personal, local service we want to help our customers create homes near family and work.
We are currently experiencing a low turnover of our properties and our waiting list is currently closed. Please check back here for updates.
***CORONAVIRUS (COVID-19) UPDATE***
The situation around the spread of the Coronavirus continues to cause concern for everyone. Following the government restrictions and spread of Coronavirus Harrogate Housing Association has regrettably had to close our offices. If you need to contact staff please call us and leave a message and staff will do their best to contact you. If you do need to meet with a member of staff or visit the office this can be done by appointment only, you will need to enter via the back door and maintain social distancing. PPE will be provided for you. If you visit the office without an appointment we will not be able to allow access.
We will be providing updates on how we are managing the situation and will update this website please check this page regularly.
Action for You
Please follow the NHS guidance on preventing the spread of Coronavirus by following the link https://www.nhs.uk/conditions/coronavirus-covid-19/
Should you or any member of your household be advised to self-isolate then please contact us by email or phone and let us know In this case then we would not be able to provide the current level of repair service to you. This is to ensure that staff and contractors are not exposed to any possible infection.
Please ensure that if you currently pay your rent by cash at the office, that you set up an electronic payment method, or pay by Allpay (please see, How can I pay my rent section? on this website). Your Housing Officer will be able to help you set this up, please contact them by phone.
If you are unable to work due to self-isolation and not in receipt of sick pay from an employer then you should speak to Universal Credit about making a claim.
Please refer to https://www.understandinguniversalcredit.gov.uk/coronavirus/
If you are concerned that you have symptoms or may been exposed to the virus please contact visit the NHS website first and only contact the NHS 111 Coronavirus Service if;-
you feel you cannot cope with your symptoms at home
your condition gets worse
your symptoms do not get better after 7 days
The situation around the spread of the Coronavirus continues to cause concern for everyone. We have been looking into ways that our customers may be able to ensure they have constant access to supplies whilst adhering to the government advice around self-isolation. We appreciate a lot of people will be coping via online shopping but if you do not have internet access the following businesses are offering home delivery – they will knock and leave it outside your door if you explain you are self-isolating. They will also accept payment by cash, cheque or over the phone. Please confirm how you will need to pay when ordering as some cannot take card payment over the phone.
KD Fruiterers – 07872 495154
Fresh fruit and vegetables delivered.
Palm Court Café – 01423  566220
Fresh meals made from scratch – delivered on a morning. Dietary requirements catered for.
Mrs Smith's Café – 01423 603203
Frozen homemade meals or hot meals delivered. Dietary requirements catered for.
JG Bellerby – 01423 505868
Milk, cheese, eggs, bread etc delivered.
Roots and Fruits – 01423 538 445
Greengrocers with some meat, fish and dried goods with free local delivery.
Eat at Number 3 – 01423 88667
Hot or frozen meals delivered on Friday and Saturdays.
This list is by no means exhaustive and if you do use a local independent shop regularly it is worth contacting them to see if they will deliver to you. We hope this helps to ensure you not be without and provide peace of mind that there are options in this difficult time.
Please remember to ensure your safety and don't let anyone into your home. Please also be very careful if you are paying by card over the phone that it is with a company you trust and that you have called them. We have tried to provide details of established business we believe could help but please don't give out your bank details if you are uncomfortable.